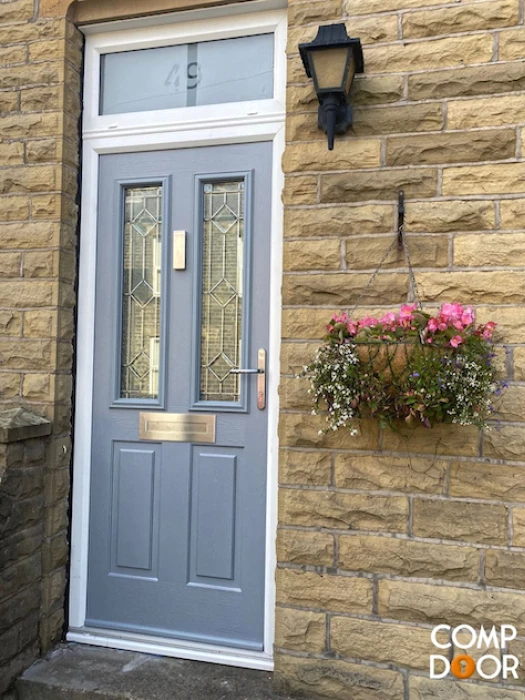 What is different about composite doors?
Composite doors are manufactured from several materials. They usually have a solid timber core laminated with uPVC or glass-reinforced plastic (GRP).
The composite materials make the door more solid, robust and weatherproof and are most often used as external front doors on domestic and commercial properties.
Composite doors keep their appearance longer and help protect the inner timber core from cracking, warping or rotting in prolonged poor weather.
Laminated layers add more strength and improve thermal properties to help retain more of the building's natural heat, helping save on heating bills.
Are composite doors safer?
Most composite doors will have multi-point locking mechanisms and intruder-proof handles to prevent burglars from breaking in. At the same time, the solid timber core and durable outer layers are often impact-resistant, providing even more protection.
How long will a composite door last?
Although they resemble a traditional door, composite doors are much tougher and last far longer. A lifetime of 30 years is on the conservative side, and a quality composite door will usually last much longer than this.
Is there much choice with composite doors?
Like traditional doors, they come in a wide range of styles and colours, so you should have no problem finding the right style and colour combination.
How do I choose a composite door installer?
Always look for the FENSA logo when searching for a composite door installer near you. FENSA has approved installers that meet stringent tests and comply with all the building regulations for fitting replacement doors.
Read more about the composite doors installed by Select Window Systems throughout Cheshire and north Staffordshire.